Candide
---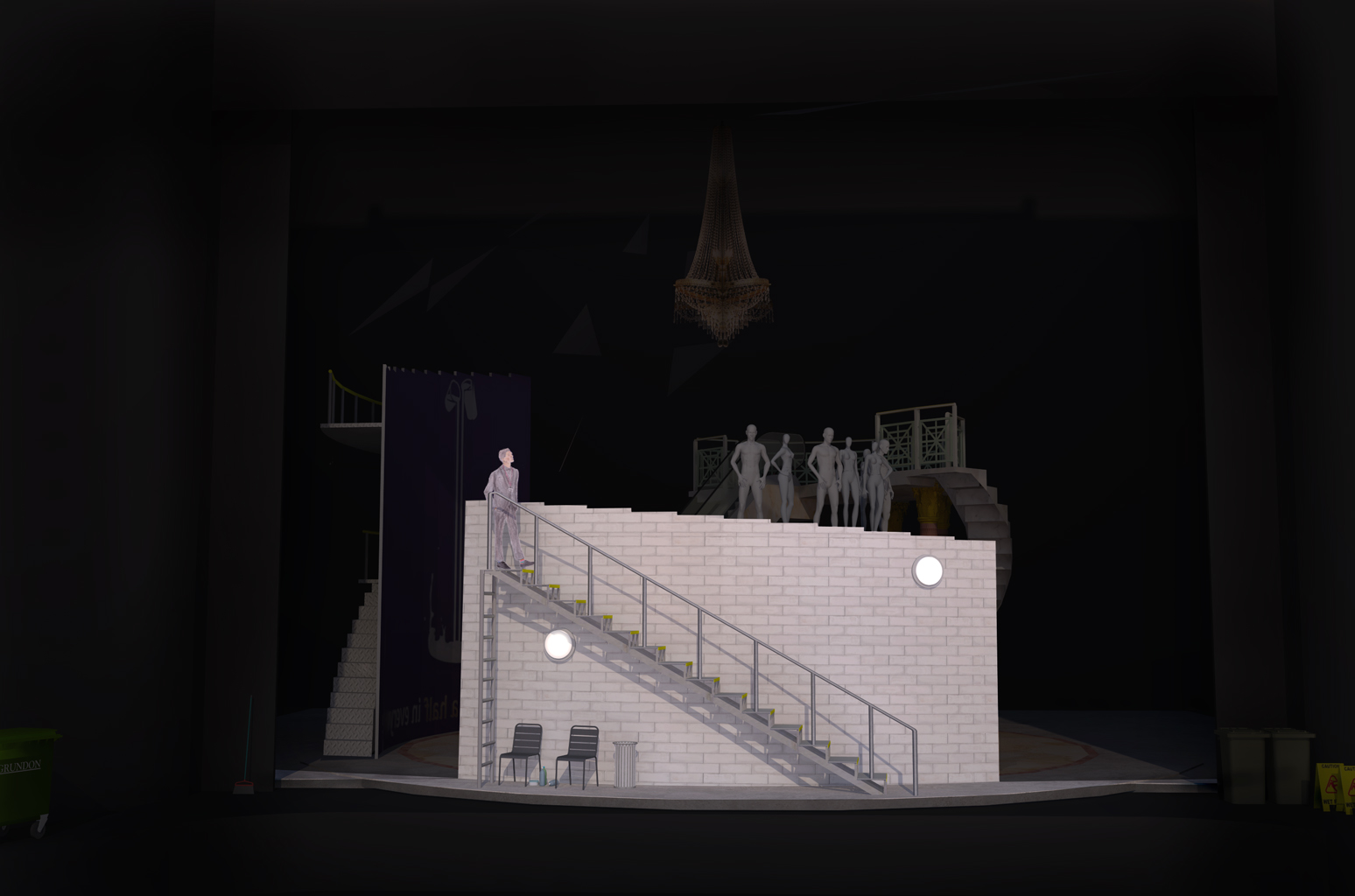 By Leonard Bernstein
Set and Costume - Bethan Wall
Director - Benjamin Davis
Conceptual project, 2021
---
Set in a shopping centre spanning the years just before and after the 2008 financial crisis.

These are places where anything can be found. An assemblage of constructed realities, created to make you feel like they are each the 'best of all possible worlds' and if you buy this stuff then you can live in this perfect world.

A world under one roof - multiple worlds under one roof. With two distinct sides - those for customers and those for staff.

The back corridors, systems for waste disposal, deliveries and staff rooms, wrap around and secretly cut through the spaces for consumers. They are where you can go to eat, drink, cry - be an actual human. They take you from one type of space to another, and in our story they take Candide around the world and give him space for contemplation.

Costume Drawings
---
Modelbox
---
Initial Modelling and Drawings
---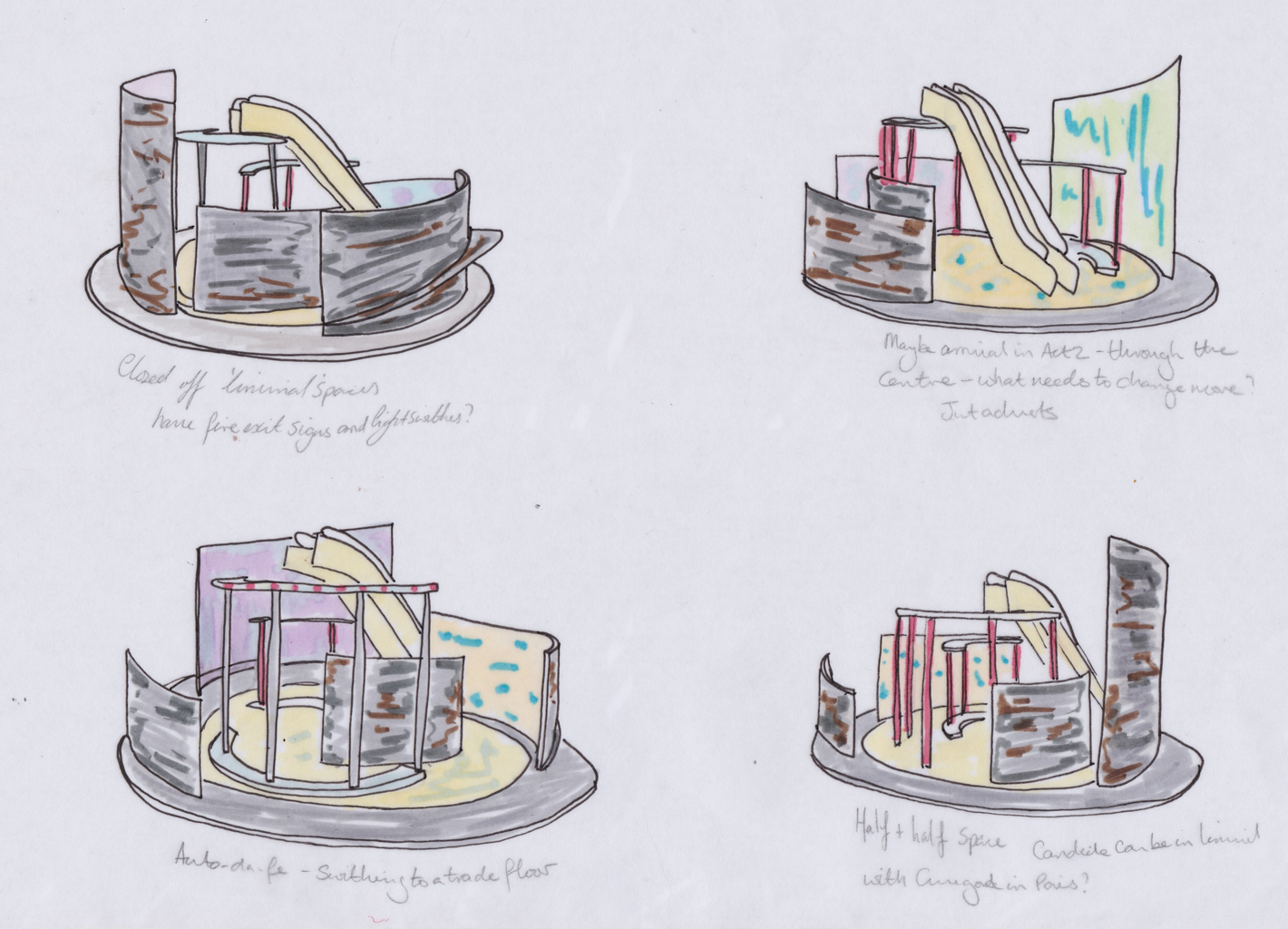 Sketchup Models
---